Join our Houseplant Club
Be the first to know about new plant deliveries, get first pick of rares, enjoy exclusive discount and double point days & much more... why haven't you signed up yet?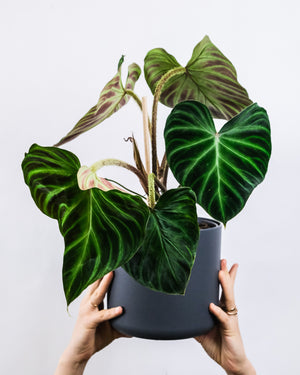 Monthly Giveaways
Might be a rare plant, a gift card, some propagations... each month will be different and totally exclusive to the members of our Houseplant Club.
Plant Delivery Alerts
We handpick all our plants and now you'll be the first to know what's coming in. You can reserve plants or be the first in the shop when the new plants are delivered!
First Dibs on Rares
Don't fight with the entire city of Denver for rare plants. You'll be the first to know when we bring in these highly sought-after specimens, and can get them first!
Exclusive Sales
Check your emails for occasional sales on plants and indoor containers, exclusively for our Houseplant Club members.
Double Points Days
Get double the loyalty card punches one day a month! Check your emails -these days are exclusive to our members!
Special Requests
Have you had your eye out for a specific plant? Let us know, we'll do what we can to source it for you!